Resources
toolkit

Interactive Resources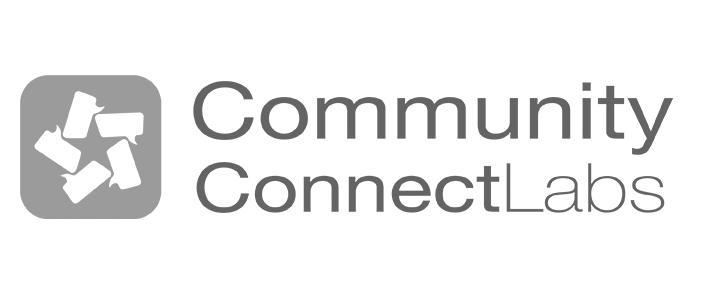 CommunityConnect is a text messaging tool to assist communities in pledging to fill out the census, finding answers to questions, and notifying people interested in apply to work for the census in their area.
*Message and Data Rates May Apply*
Text 987-987
"PLEDGE" to pledge to fill out the census and receive additional resources
"QUESTION" to begin asking any question about the census
communityconnect graphic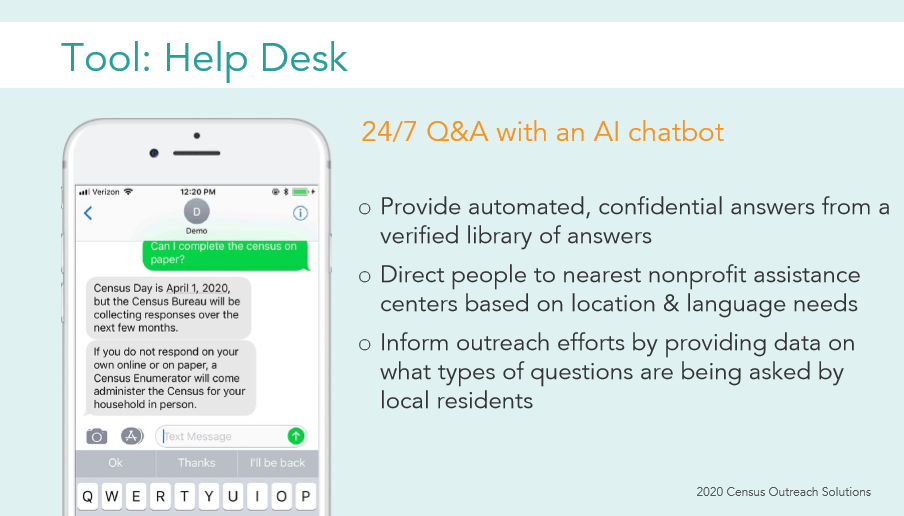 Map the Count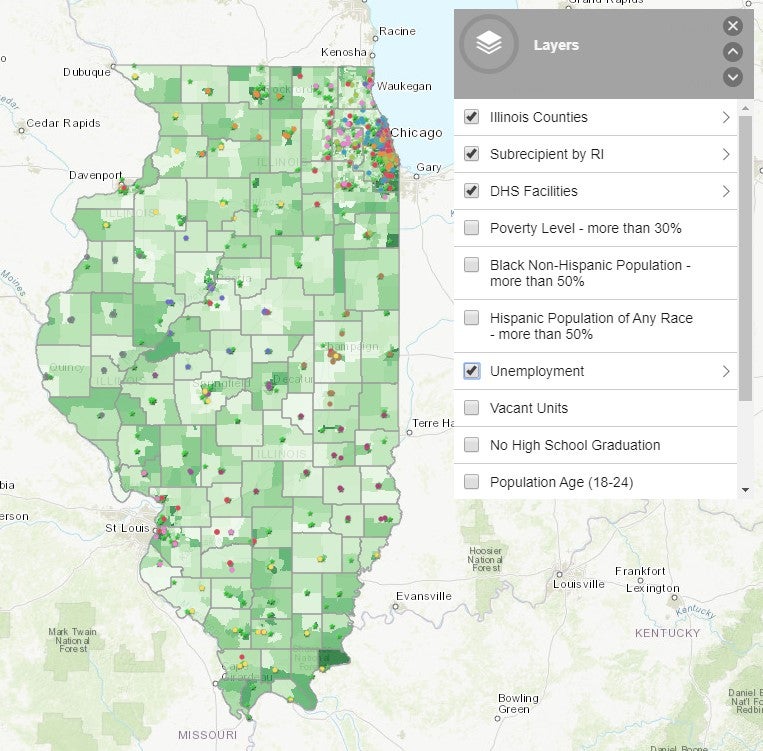 This is a great resource for looking at different indicators that contribute to hard-to-count populations across Illinois. You can also locate the nearest resources and Regional Intermediaries in your area.
Hard-to-Count Indicator Mapping:
Illinois-wide by Census Tract
Rural Areas in Illinois
City of Chicago
Chicago Suburbs
Urban Clusters Outside Chicago
Urban Areas Outside Chicago
National Hard-to-Count Census Map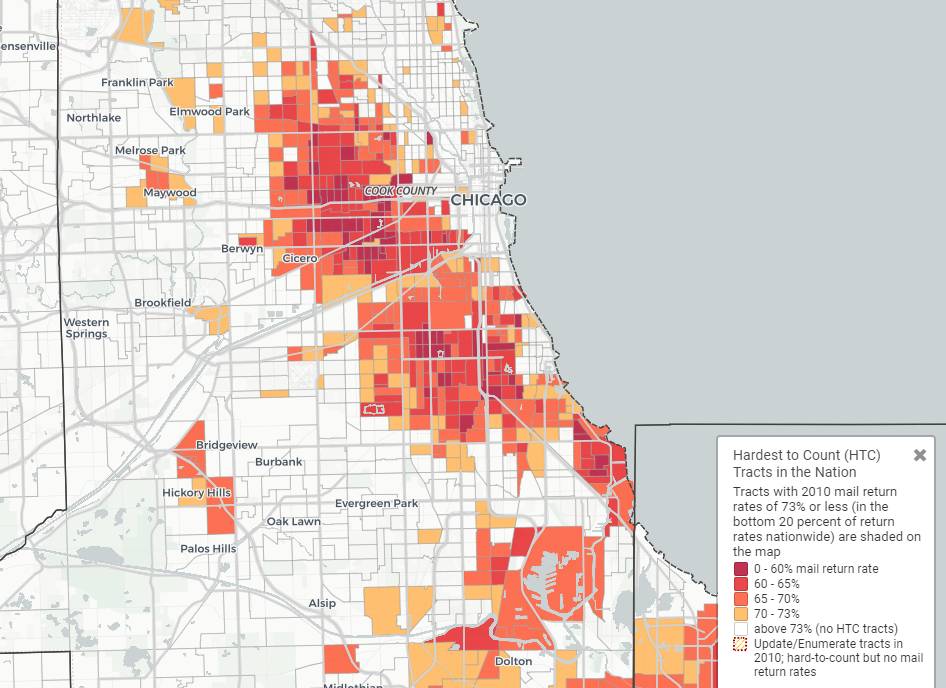 Click to view Hard-to-Count census tracts based on mail response rates in the 2010 Census. You can also view what areas have the least internet access, which is a unique challenge of the 2020 Census because it is the first time the form will be offered online from any device.
This source also provides live updates of census reporting progress for each census tract.
What about your neighborhood? Does it have a high percentage of hard-to-count populations?