UIC Events

Calling all content creators, the Census needs you! Heading link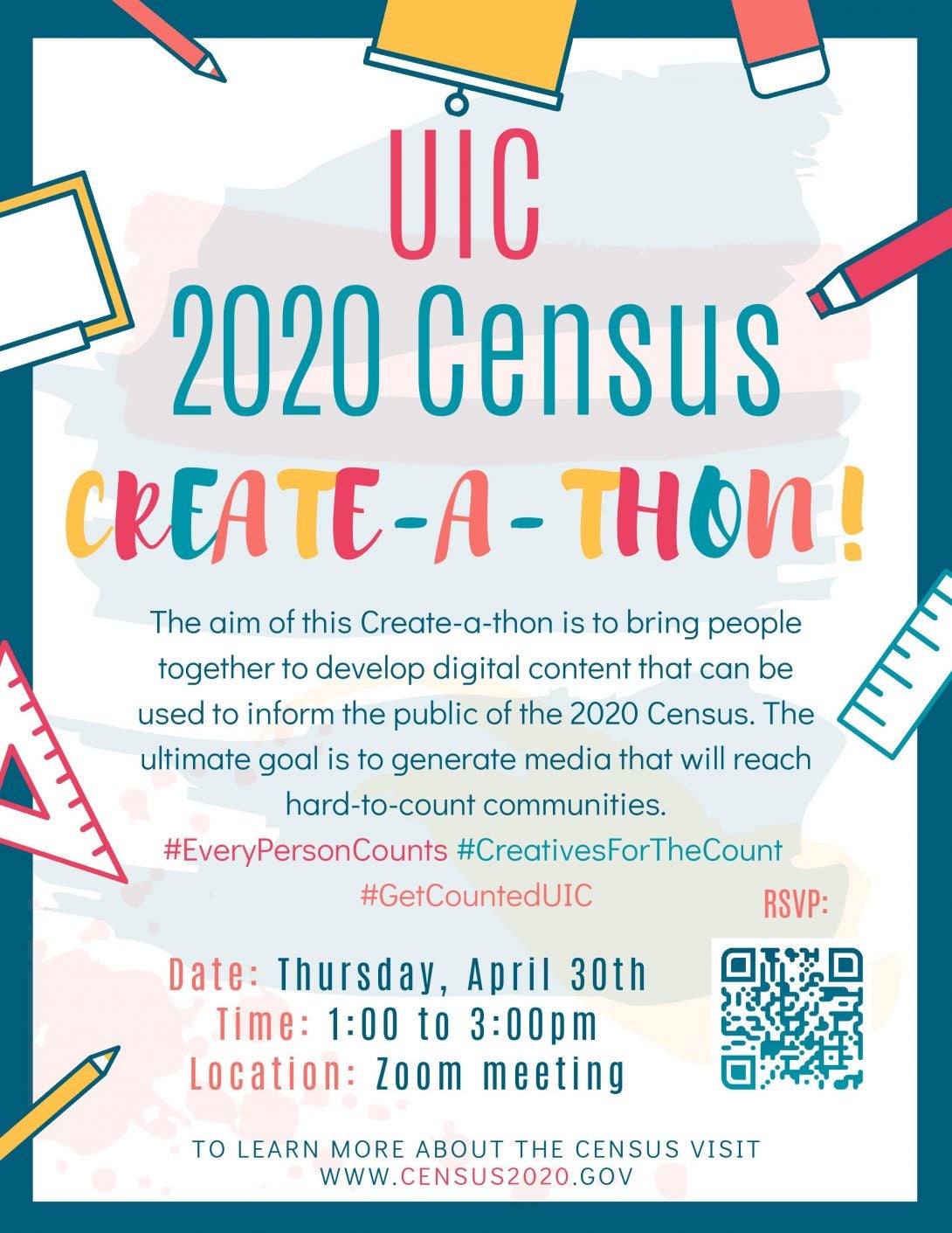 What is the 'Get Out The Count' Video Challenge?
This is a nationwide call for the most impactful, accurate, inspiring, funny, creative, and culturally relevant videos to educate the masses about the 2020 Census and mobilize communities to respond, reminding them that it's not too late to self-respond online, by phone or by mail.
The Format:
The challenge will focus on short-format video content—30 seconds to 3 minutes in length— for social platforms like YouTube, with the goal of informing the public about the importance of the census, and activating them to self-respond.
The U.S. Census Bureau will be awarding a total of $50,000 for video submissions that can encourage hard to count communities to fill out the Census.
$30,000 — Grand Prize
$10,000 — Runner Up Prize
$10,000 — Student Prize
Submissions close on May 7 at 11:59pm EDT (extended deadline) with winners announced by early June.
For more information, check out this website.
COVID-19 and the Census: Tracking Racial & Spatial Health Disparities in Chicago Heading link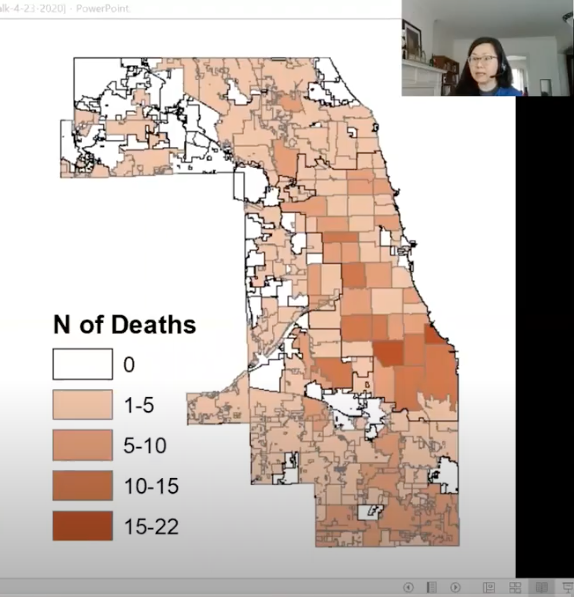 The discussion with be led by Dr. Sage Kim who is an Associate Professor in Health Policy and Administration. Prior to joining the faculty at HPA she was a Postdoctoral Fellow with the Centers for Disease Control and Prevention Public Health Research Fellowship. Dr. Kim's research focuses on the effects of incarceration, health disparities, and population health.
Thursday, April 23, 2020
Watch the recording here!